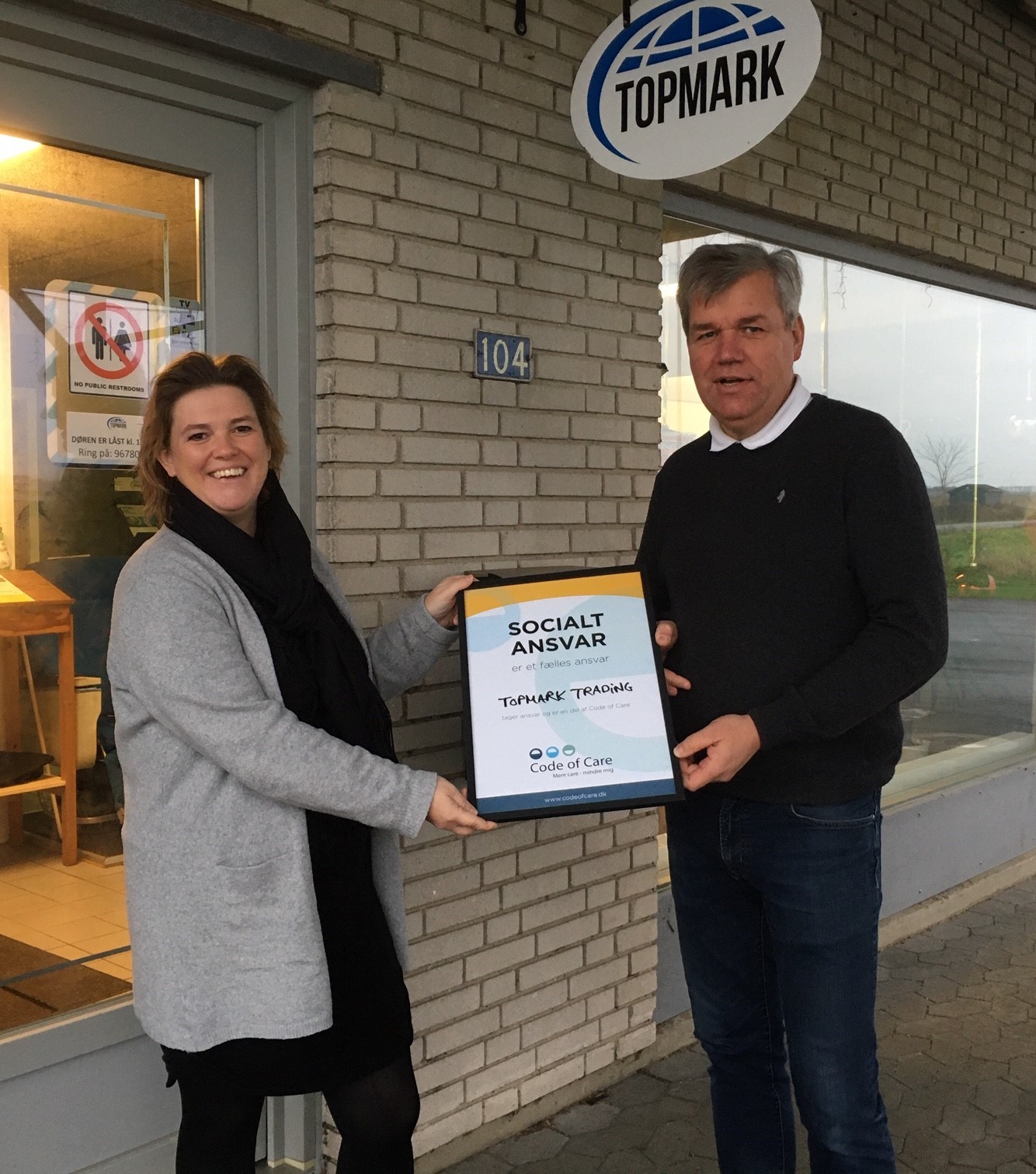 CSR & environmental responsibility
Social responsibility
At Topmark Trading ApS, we prioritize creating a spacious workplace.
Topmark is an Ambassador for the Code of Care, a member of InterForce and works closely with local job centers, in order to include people with mental, physical or social challenges in the labor market.
Environmental responsibility
At Topmark Trading ApS, we have implemented an environmental policy as an integral part of the strategy. In general, it applies to Topmark that the environmental legislation specifies the minimum requirements for our company.
The purpose of our environmental policy is to protect the environment as much as possible, as well as limit resource consumption and waste through our work.